Home again!
All the delays in the outward journey were compensated for by having a return trip that followed the timetables to the letter. All that remains is for us to share the latest events with everybody.
After visiting Apollo's parents and Lake Bunyonyi, we turned homewards, back to the project….
Thursday was our day at the project for discussing what will be necessary for the upcoming working holiday. Tomorrow, when we'll be on our way back to Kampala, it appears that we have been invited to give a talk to the President's representative about the LED lighting which we assemble in Uganda. A last-minute change of plan, but a not unimportant one. This person, a kind of President's emissary, had heard about the LED lighting from Pastor Israel, and wants to know more about it before informing President Museveni. It just so happens that the President will be coming to open the new tea factory at the end of the month, and there's a possibility that he could also visit the project and see the new, ultra-modern LED lights which are being made in Uganda. According to this gentleman.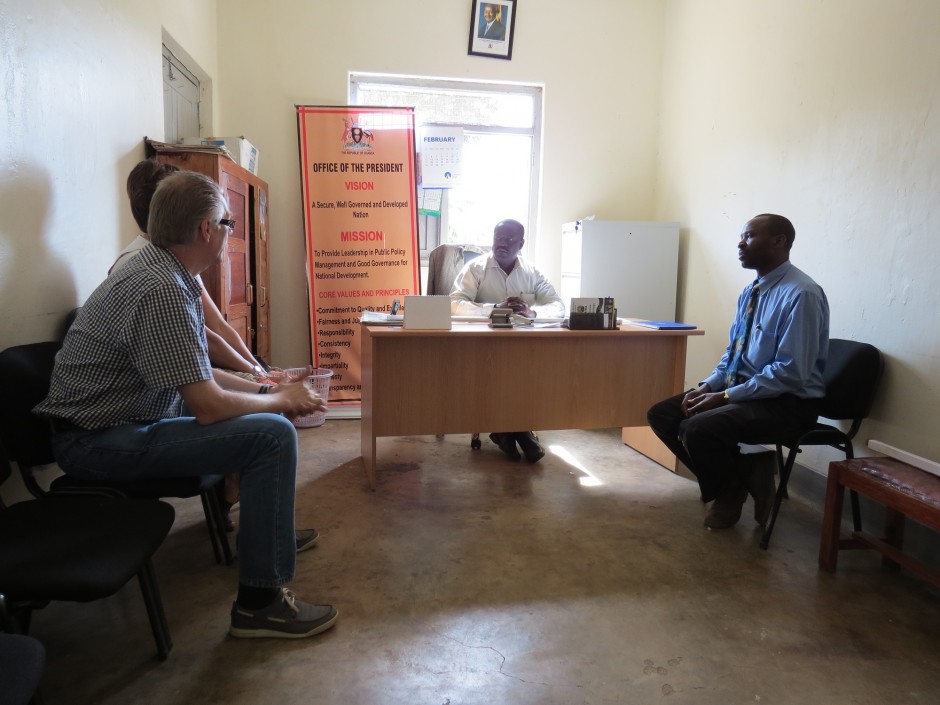 But everything must come to an end, even the most interesting trips. Feeling honoured and having encouraged Israel, we leave the building to go to Kampala. We'll sign off with the last photo which we took as we said goodbye to the project and the children.